Mission Accomplished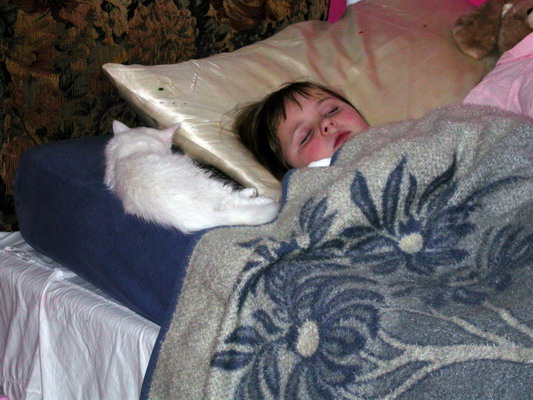 Mission accomplished.
Josh Poulson
Posted Friday, Oct 21 2005 10:42 PM
Categories

Trackbacks

To track back to this entry, ping this URL: http://pun.org/MT/mt-tb.cgi/672
There are no trackbacks on this entry.
Comments

There are 3 comments on this entry.

That looks so sweet. Reminds me of my cat who used to bite my toes.
Posted Saturday, Oct 22 2005 03:52 PM

Posted Sunday, Oct 23 2005 11:29 PM

very cute, looks like everyone is fitting right in.
Posted Friday, Oct 28 2005 01:15 AM