Poultry Friday
On March 10th we had baby chicks. This is what they look like on April 8th: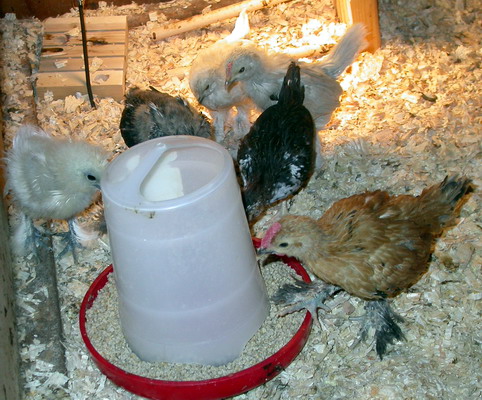 You'll notice the feathery feet of silkies in this batch.
However, we do have grown-up chickens too. For example, the current ruler of the roost: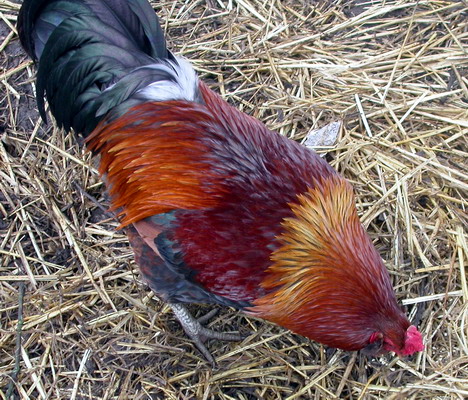 That's a more traditional chicken than a silkie.
Can't have a ruler without a roost:
The middle rooster is in this pack. He likes to beat up the youngest rooster: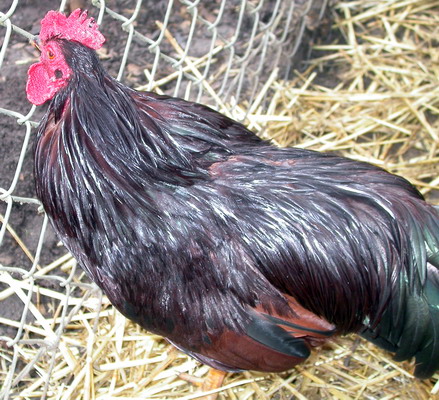 This little guy was born last June and his voice still breaks when he crows.
Josh Poulson
Posted Friday, Apr 8 2005 08:58 AM