Top Banana
The earlier picture was from my cell phone. This morning I got a chance to use a better camera.
Those who know me recall I have another Dodge. Here they are together: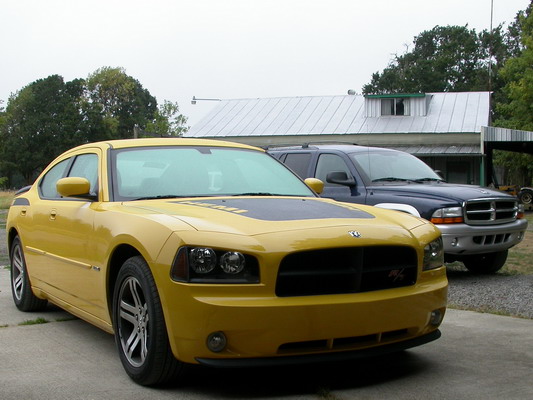 I like the Daytona accents on the "Top Banana" Charger Daytona R/T better than the standard R/T.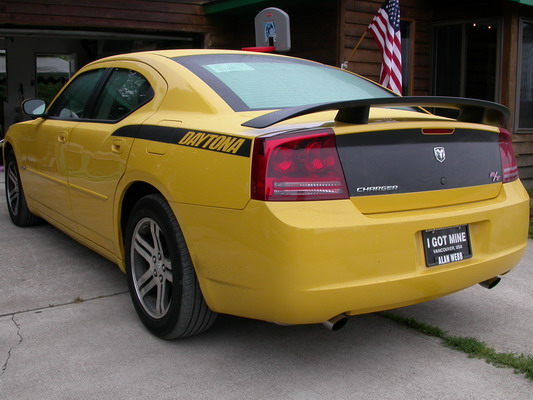 The interior accents include my serial number (Daytonas are limited editions) and other yellow accents everywhere.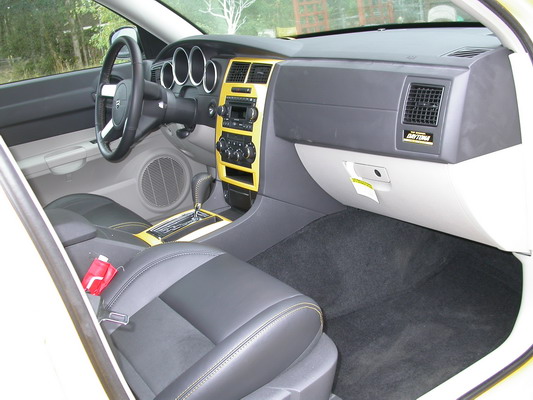 Josh Poulson
Posted Wednesday, Aug 9 2006 08:26 AM