Pacific Science Center Camp-In, Part 10
Butterflies and moths like oranges: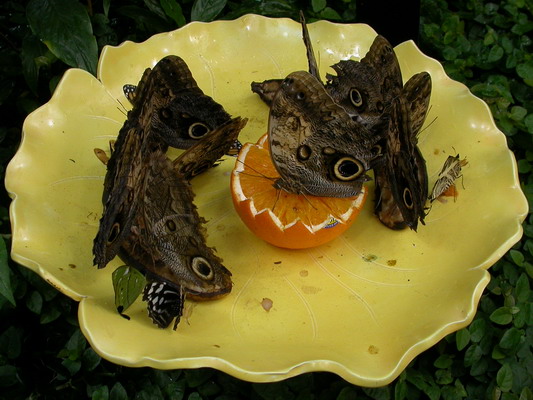 Josh Poulson
Posted Thursday, May 4 2006 08:17 AM
Categories

Trackbacks

To track back to this entry, ping this URL: http://pun.org/MT/mt-tb.cgi/820
There are no trackbacks on this entry.
Comments

There is one comment on this entry.

Even butterflies know fruits and veggies are good for ya. :) Neat picture looks like a fun place to visit.
TLC
Trisa
Posted Thursday, May 4 2006 10:30 AM