Feline Friday
Time for Friday catblogging.
During Ryan's birthday, Church and Snowball were relegated to the guest apartment. Church doesn't seem to be too bothered by having a new space to explore, even if it was for only one day.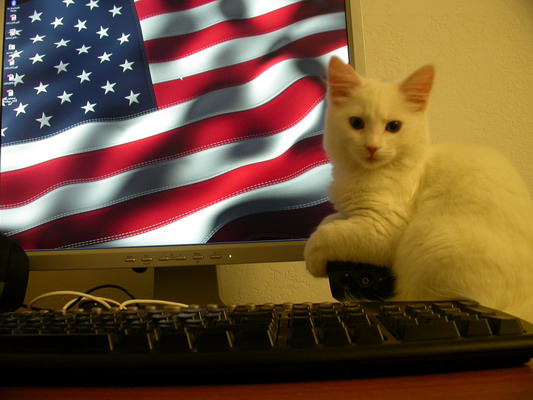 Snowball still insists on chasing my mouse pointer when I'm working. I thought this was a particularly cute pose.
Josh Poulson
Posted Friday, Dec 2 2005 09:53 AM