Montego Bay, Jamaica
In contrast to the previous entry, notice right away that Jamaica has mountains.
We didn't see much of Montego Bay, as we immediately boarded a bus to visit Dunn's River Falls and other items near Ocho Rios, where we had landed on our previous cruise.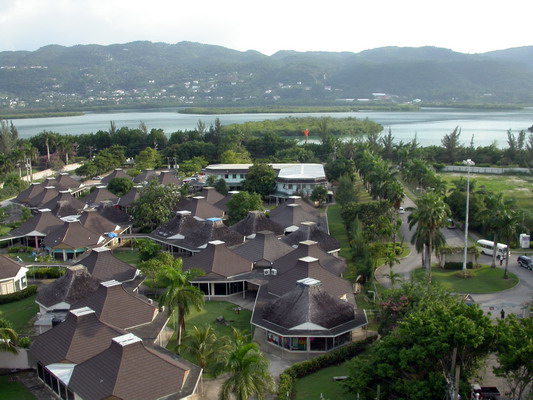 Here's the terminal building which we whisked through in each direction. When we returned we had delayed the ship. Because we booked the tour through the ship they did not leave without us.
More on the particular tour, "Best of Jamaica," later.
Josh Poulson
Posted Thursday, Nov 16 2006 08:52 AM