More Addition Progress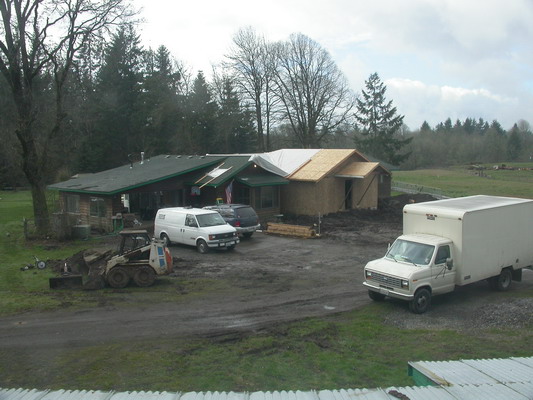 The cats and I are working from the hangar lately as there are way too many noisy and dangerous goings-on over there in the house. Misty is painting the office, the plumbers are building the new bathroom, and the insides are almost framed up. The old outside wall stills stands, however, and won't come down until the addition can be secured.
Biggest change to see from the outside is the porch roof. Imagine some nice posts coming down in front of that and you'll be thinking of the new main entrance!
Josh Poulson
Posted Monday, Feb 13 2006 01:22 PM