Gun Pictures Are Popular
I get a lot of hits on my website looking for gun pictures, even more than cat pictures or my commentary. Here's a little more for the folks that come here looking for guns!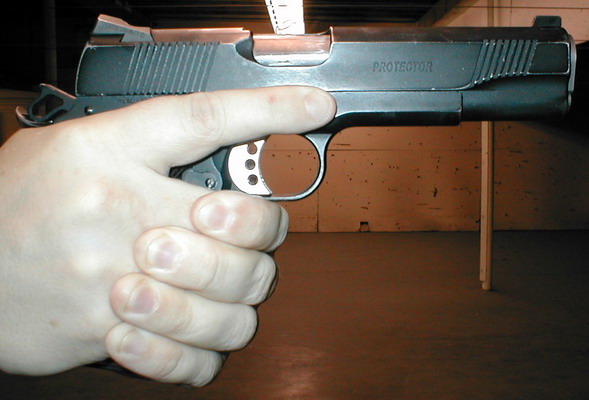 John McEnroe took the picture, but it's my hands and my Wilson Combat Protector (a very nice 1911, if I say so myself). Notice all the wear and tear on the poor thing as it's my day-to-day carry piece.
Josh Poulson
Posted Tuesday, Jan 24 2006 06:23 PM